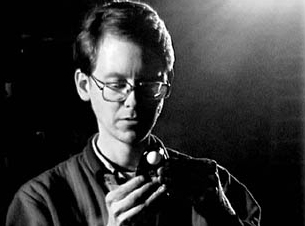 Welcome to my website. My name is Alan Dunlop, and I am currently living and working in London. After travelling extensively throughout Europe in my early twenties (as we Australians are prone to do), I worked on a volunteer basis camera assisting and operating on student productions at both the N.F.T.S. and London International Film School. From 1989 through to 1993 I worked in a training/supervisory capacity as Director of Photography on six 16mm telemovies for The Children's Film Unit/Channel 4.
After working at Planet Television as a lighting cameraman and video editor I began providing freelance services in film, video and more recently internet webcasting. Recent video projects have included overseas work for SAGIA and the Saudi Fund for Development including countries from Bangladesh and Sri Lanka to Senegal, Mali, Lebanon & Saudi Arabia.
During the past three years I have also completed several feature films on various formats, serving as Director of Photography. I am also currently co-writing and developing three feature films, the romantic Euro-comedy "All Greek to Me", tech-noir thriller "The Shadowman" and horror chiller "Berserker". Enjoy my site and I look forward to hearing from you.